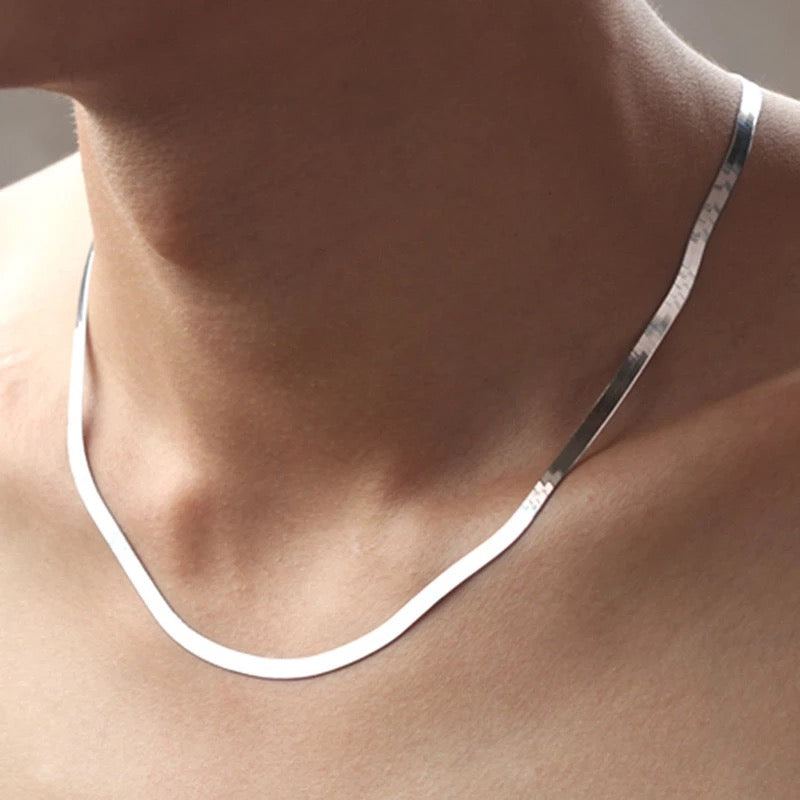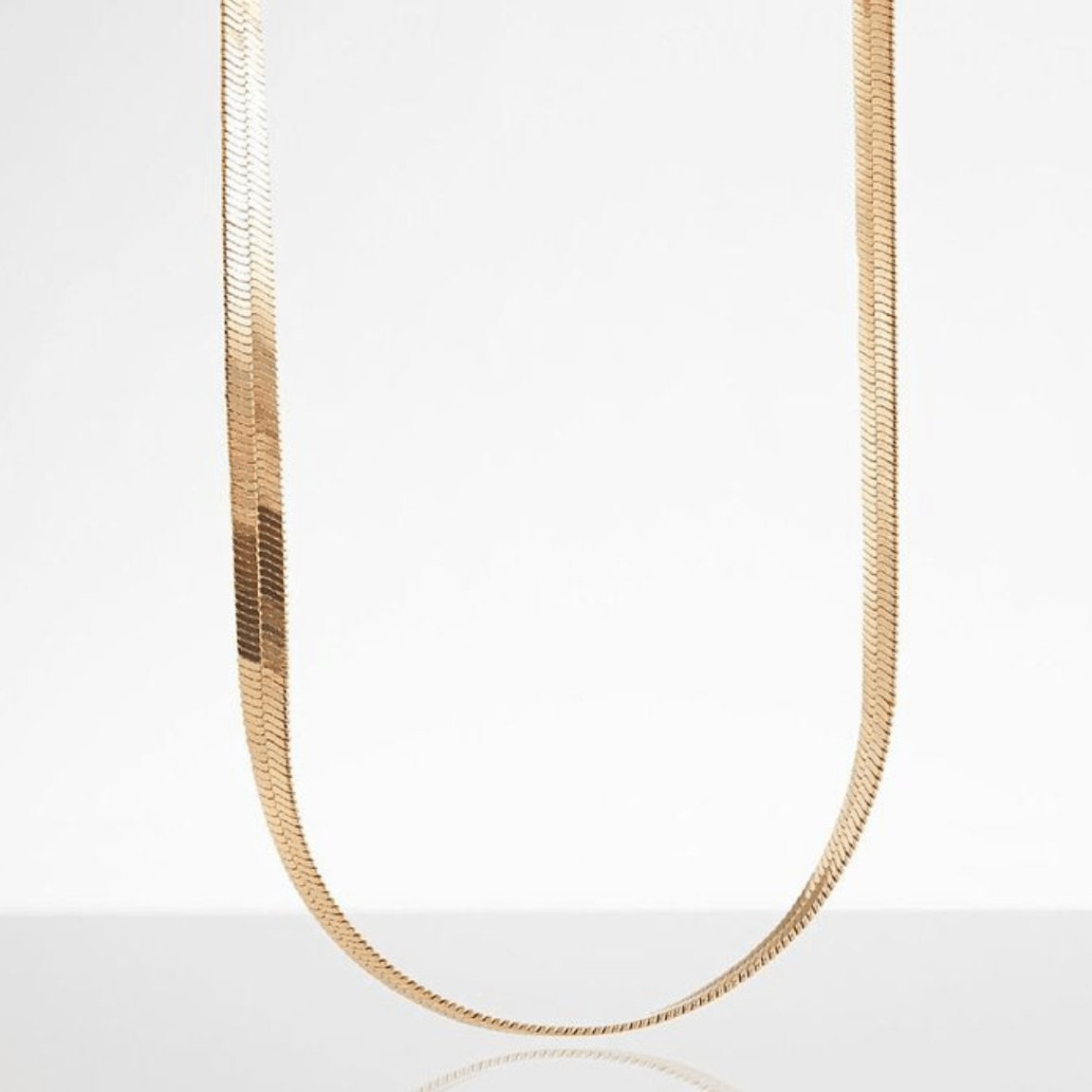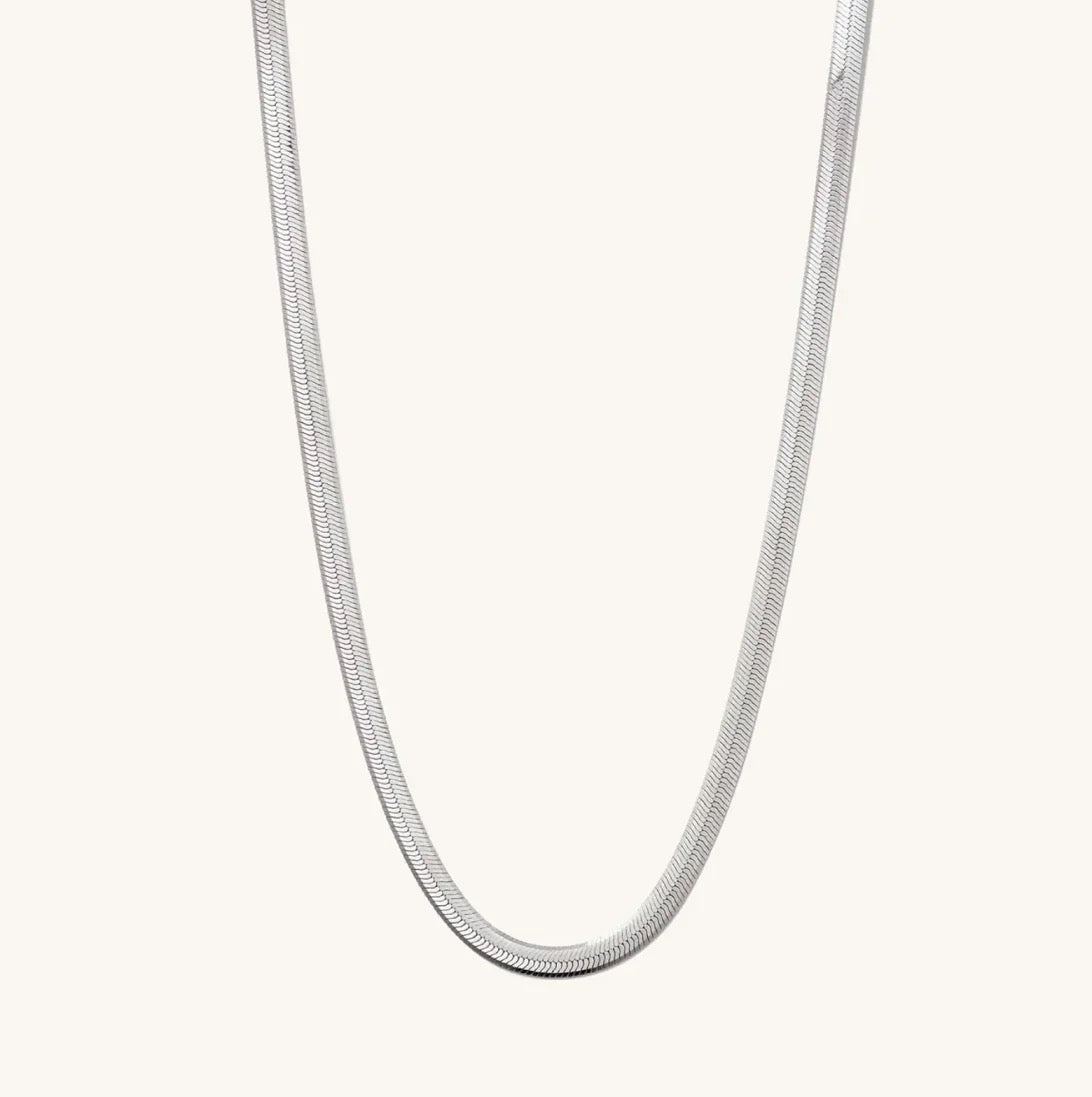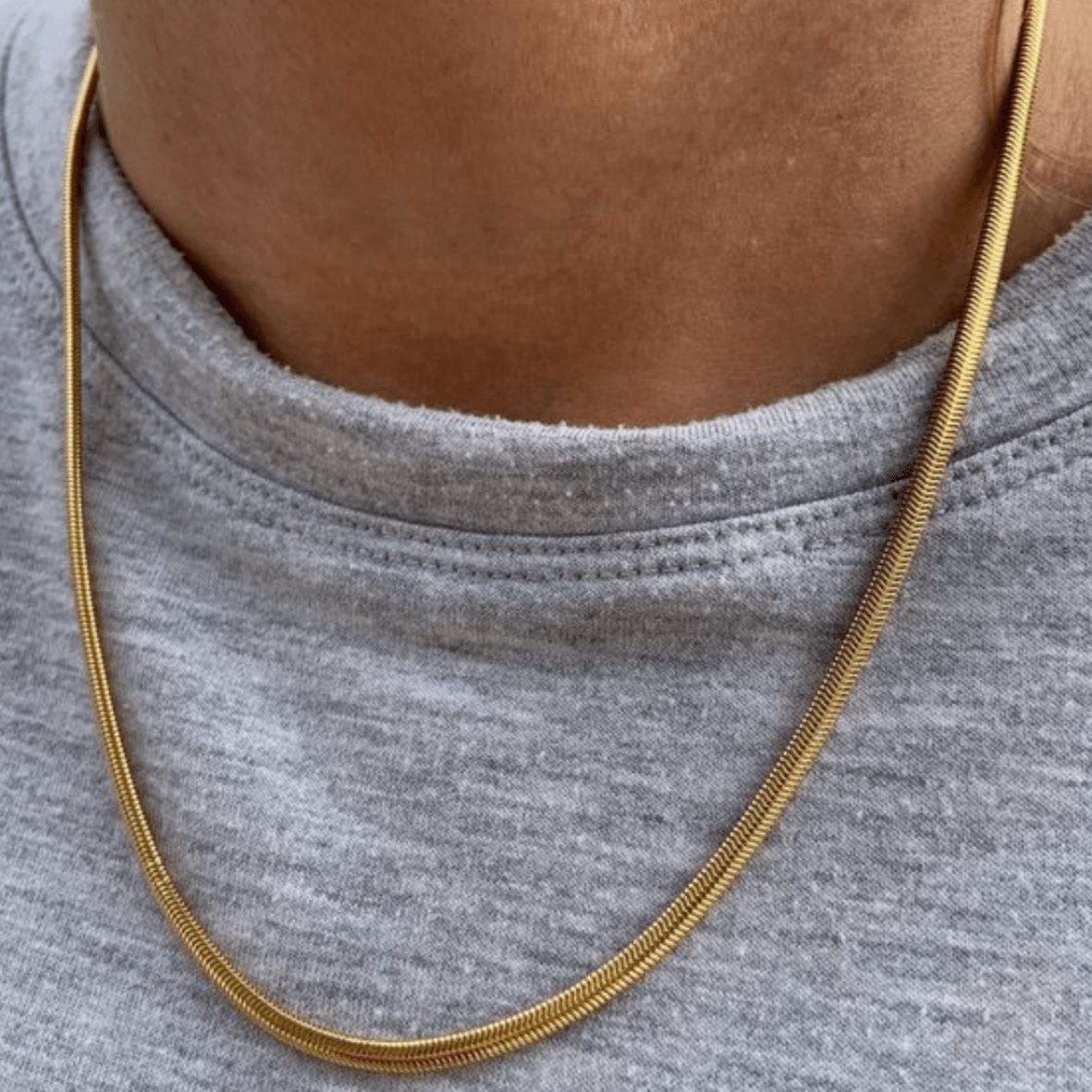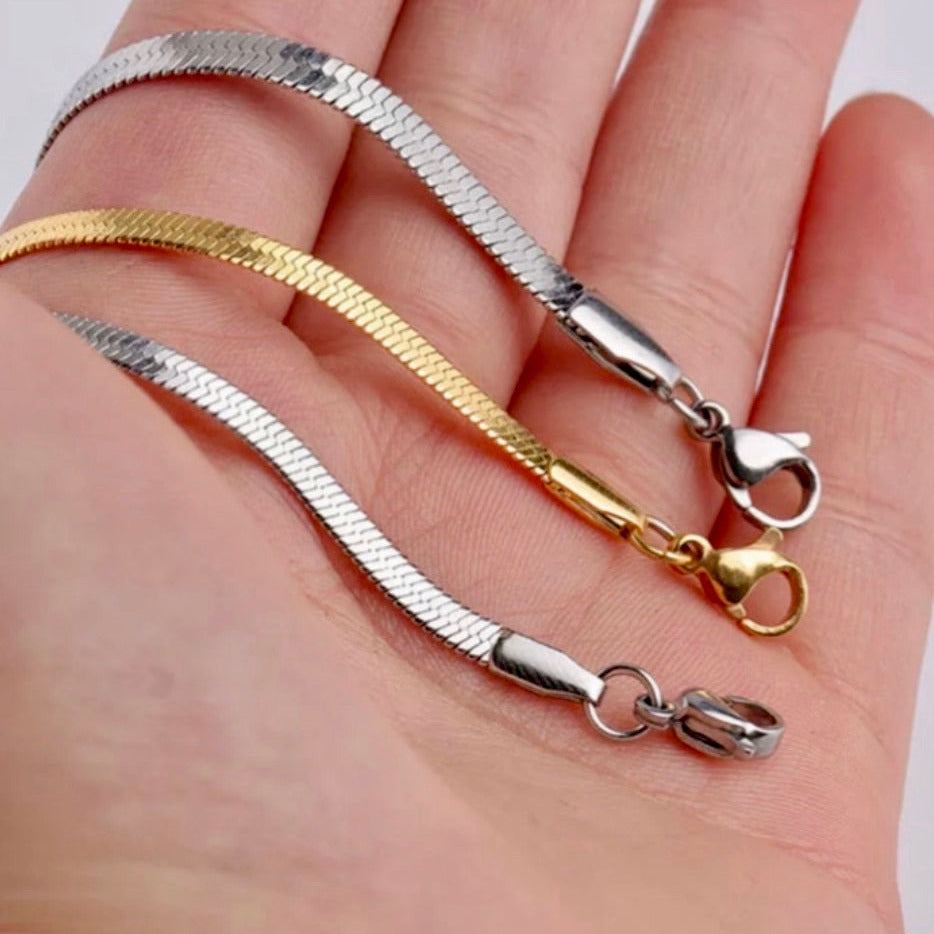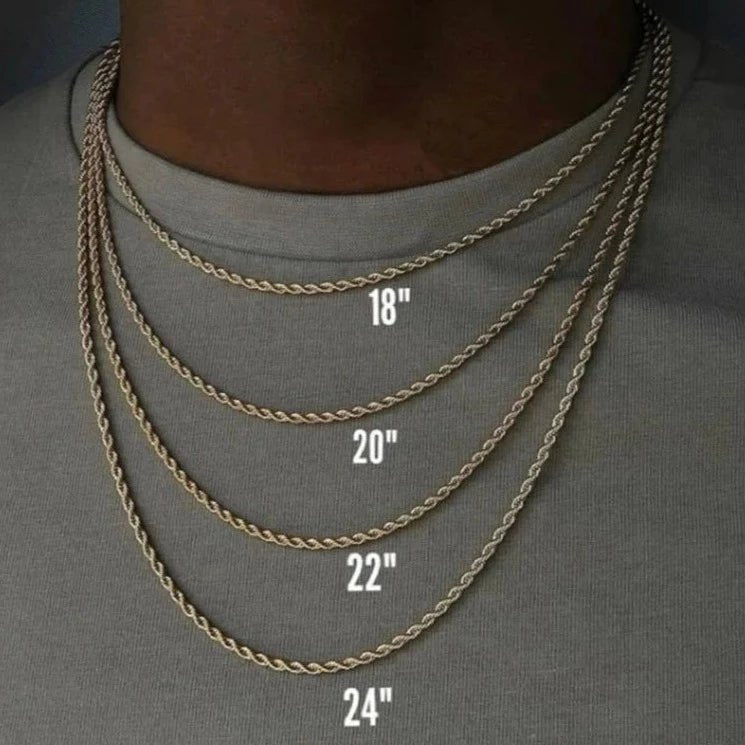 Men's Flat Herringbone Necklace Chain
Buy with confidence and return or exchange with ease with our free 14 day return policy.
---
We took on this timeless chain necklace looking to add on to all the aspects and details our male customers love and value: Durability, Affordability & Longevity. This mens snake chain is made from sustainable materials, from long lasting 18k gold and silver, to non tarnish stainless steel all combined to create a 1-of-a-kind chain made to be worn for a lifetime. Seamlessly woven together to create a braided flat chain, fully overlaid in your choice of a smooth 18k gold or silver finish.
✧ Build - Carefully overlaid 5x in rich 18k gold over a Super-Duty non tarnish stainless steel base
✧ Wearability - Intertwined build makes this one strongest textural chain that is exceptionally comfortable to wear on a daily basis
✧ Closure - 3mm and 6mm thickness sporting a reinforced simple clasp closure to make it easy to put on and take off
✧ Versatility -  Easy to wear alone or add any pendent to this rope chain
✧ Irritation-free Jewelry - Hypoallergenic, perfect for people with sensitive skin or metal allergies
✓ Water and Sweat Resistant  ✓ Corrosion and Rust Resistant
 Looking For the Matching Bracelet?
✧ Caring Instructions - To extend the life of your necklace, please wipe it down with a soft cloth and lukewarm water after use.
Free Fast Shipping
Once we receive your order, we fulfill it & have it out within 24 Hours from Los Angeles, California.
Track and trace the whereabouts of your orders until delivery on our page!
Free Complimentary Gift Packaging
Receive your piece beautifully wrapped in carefully curated gift packaging, just for our customers. 
Questions ? If you have any questions at all, visit our commonly asked questions page or send us a message on our live chat!