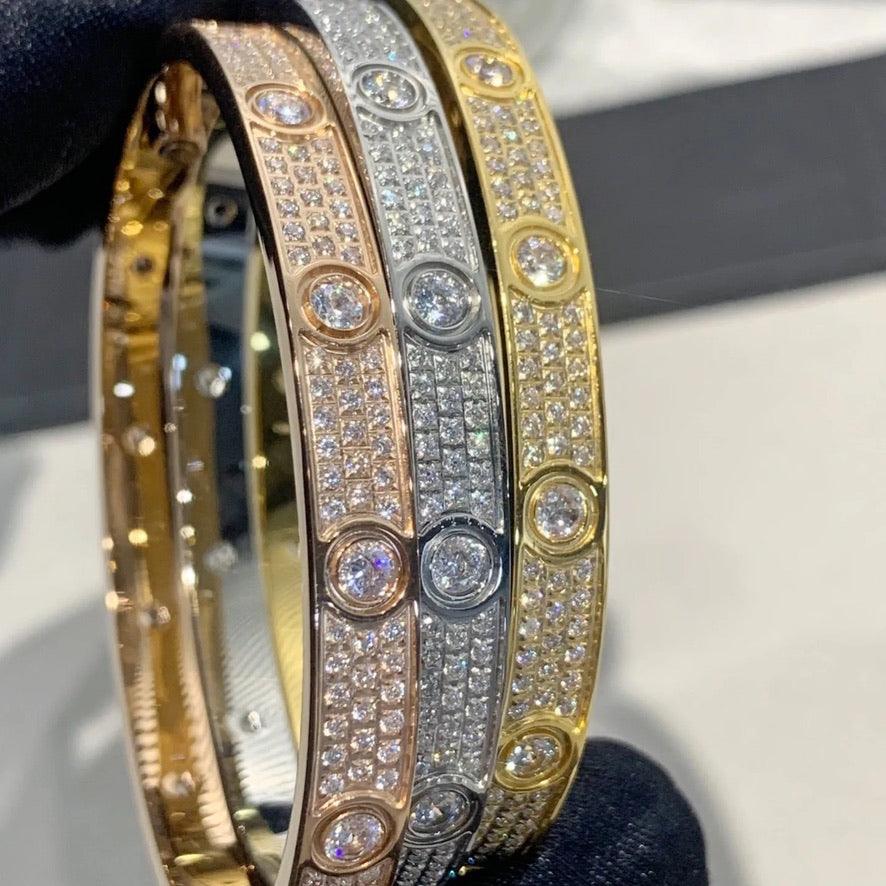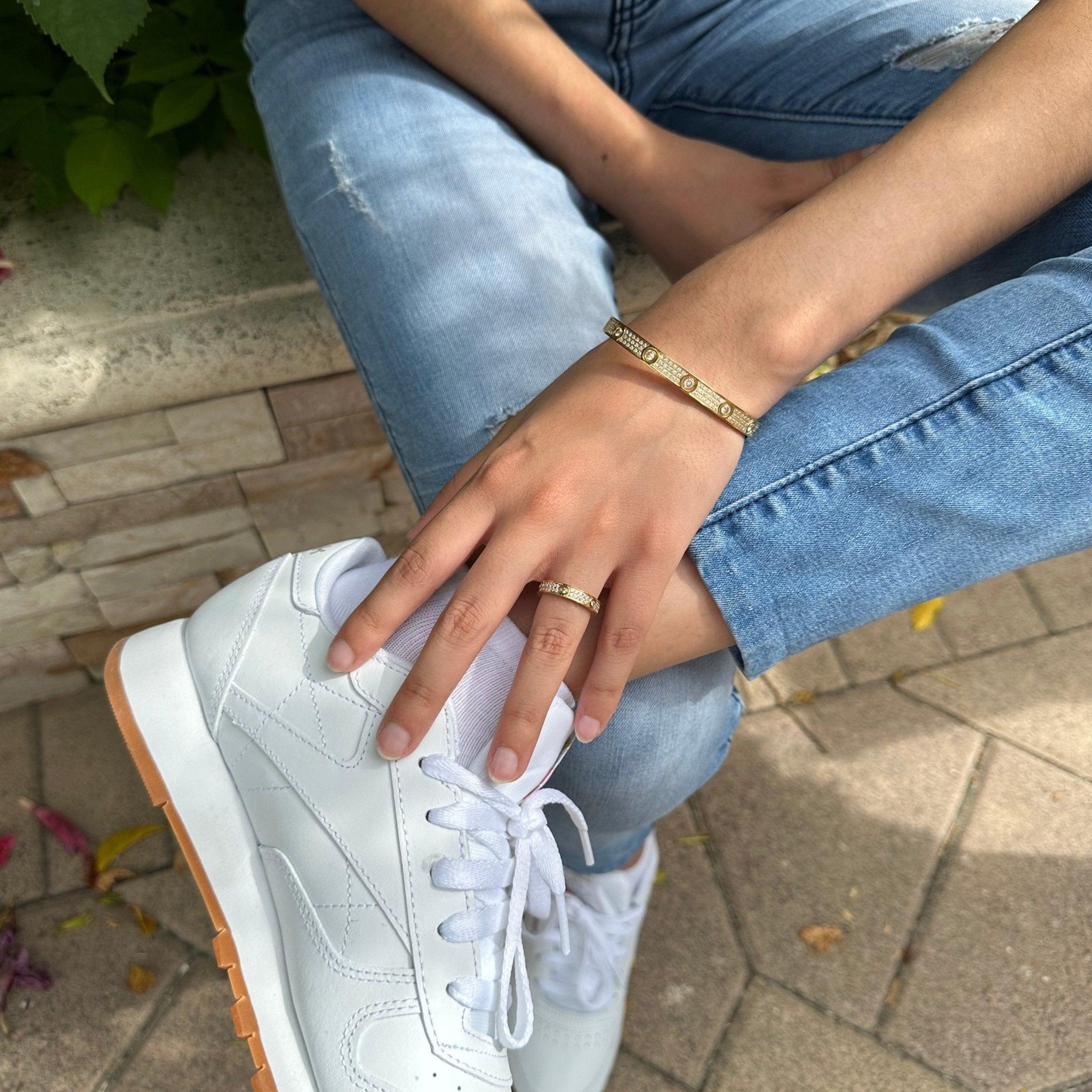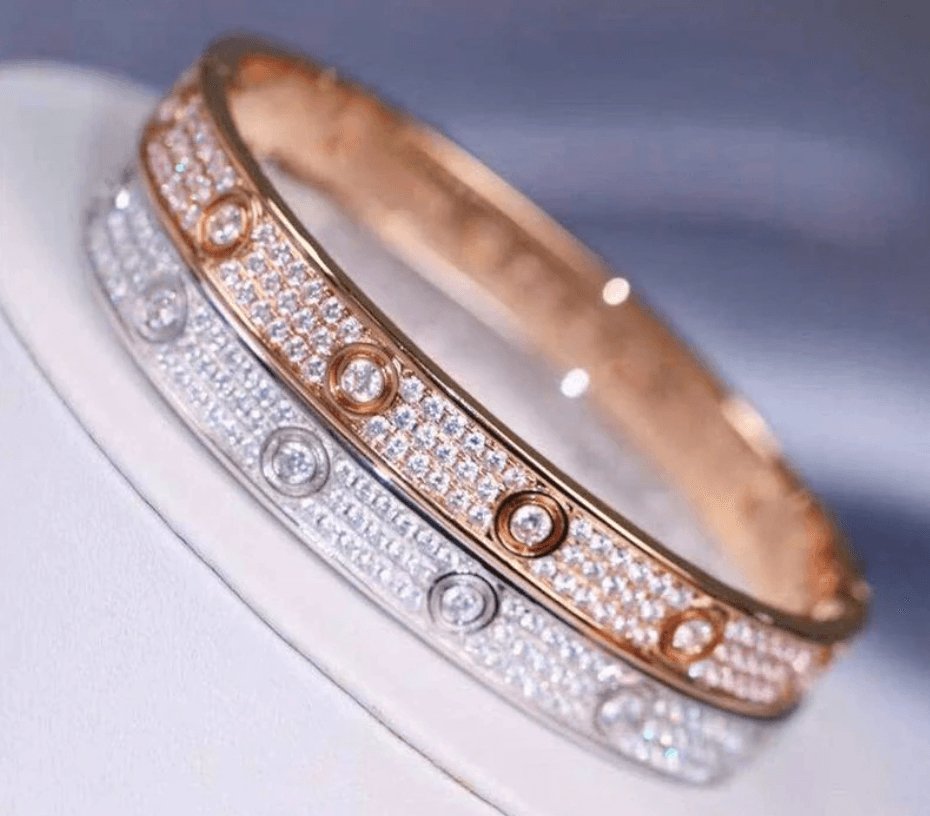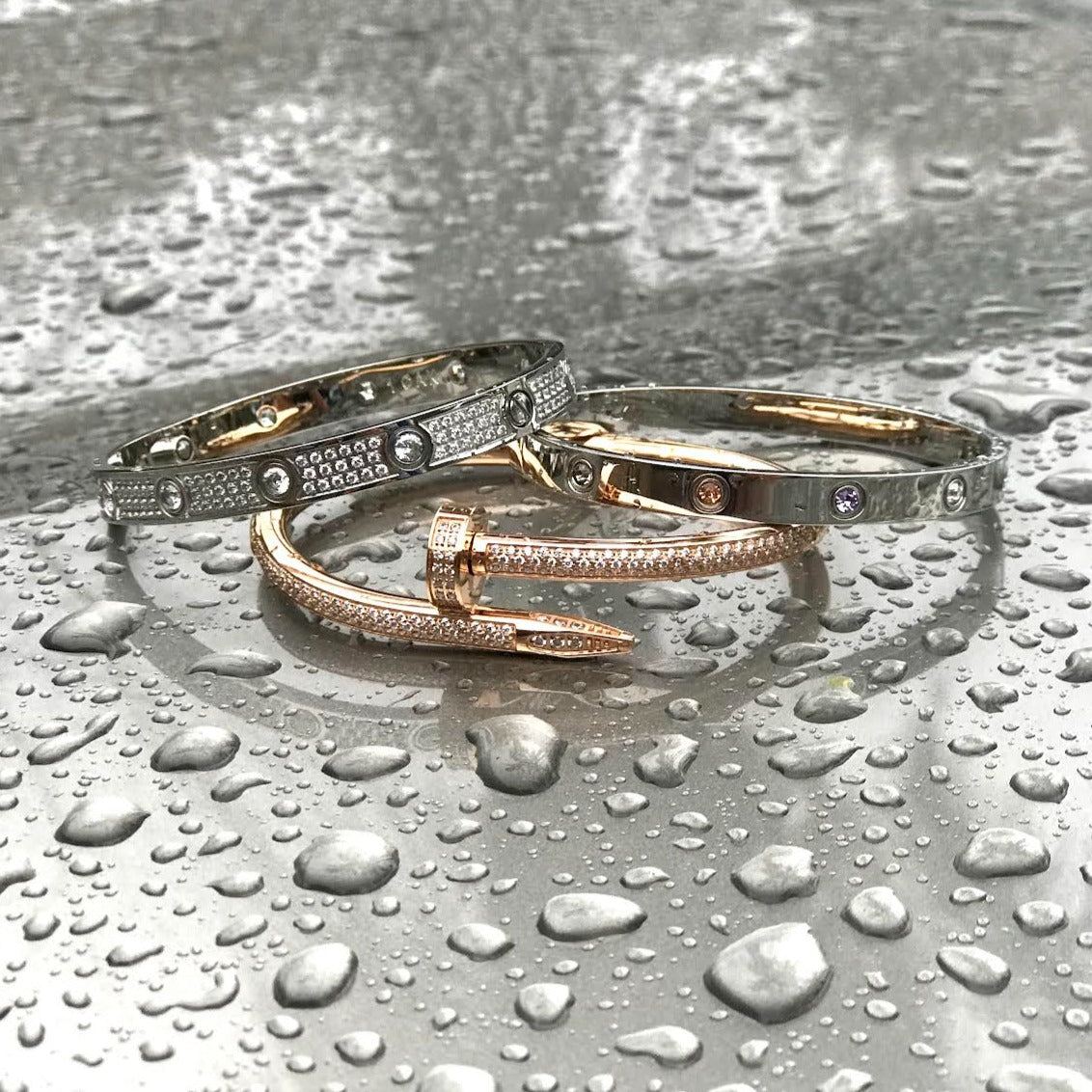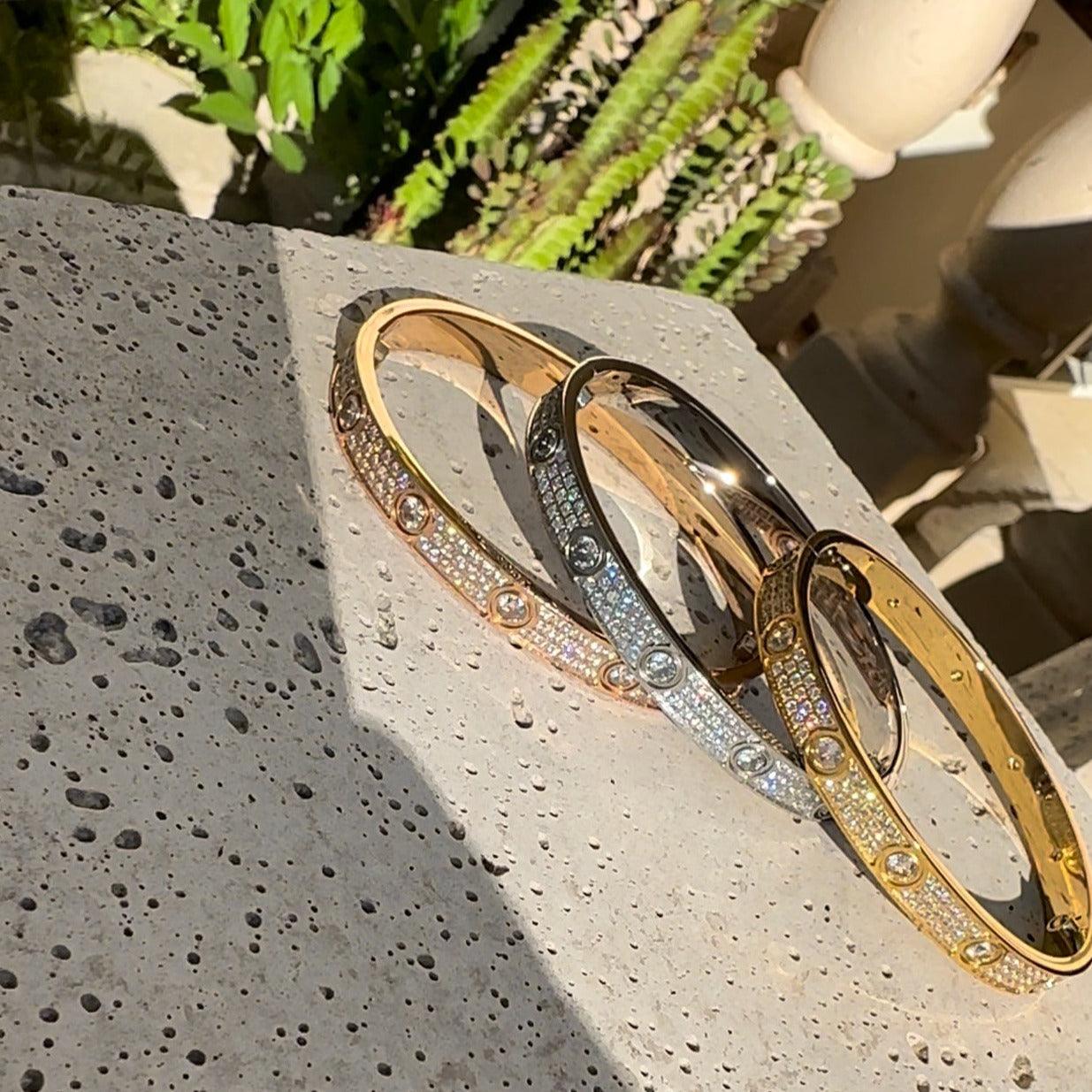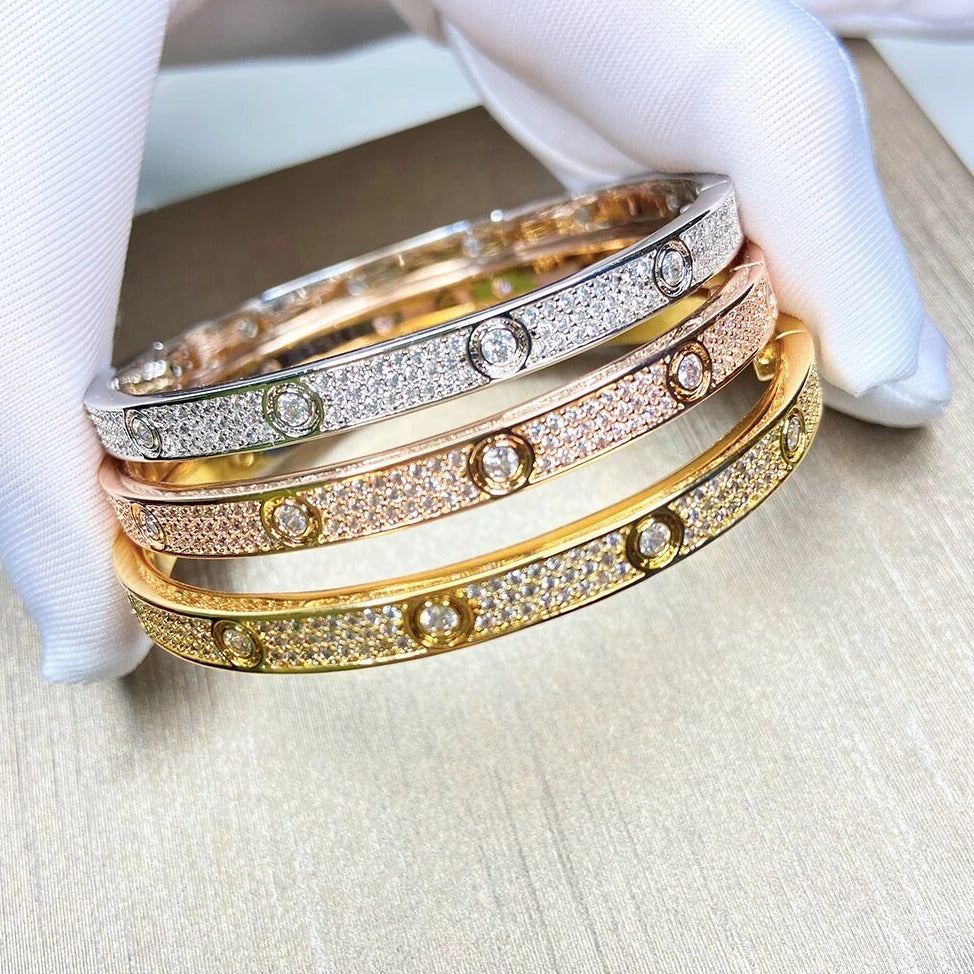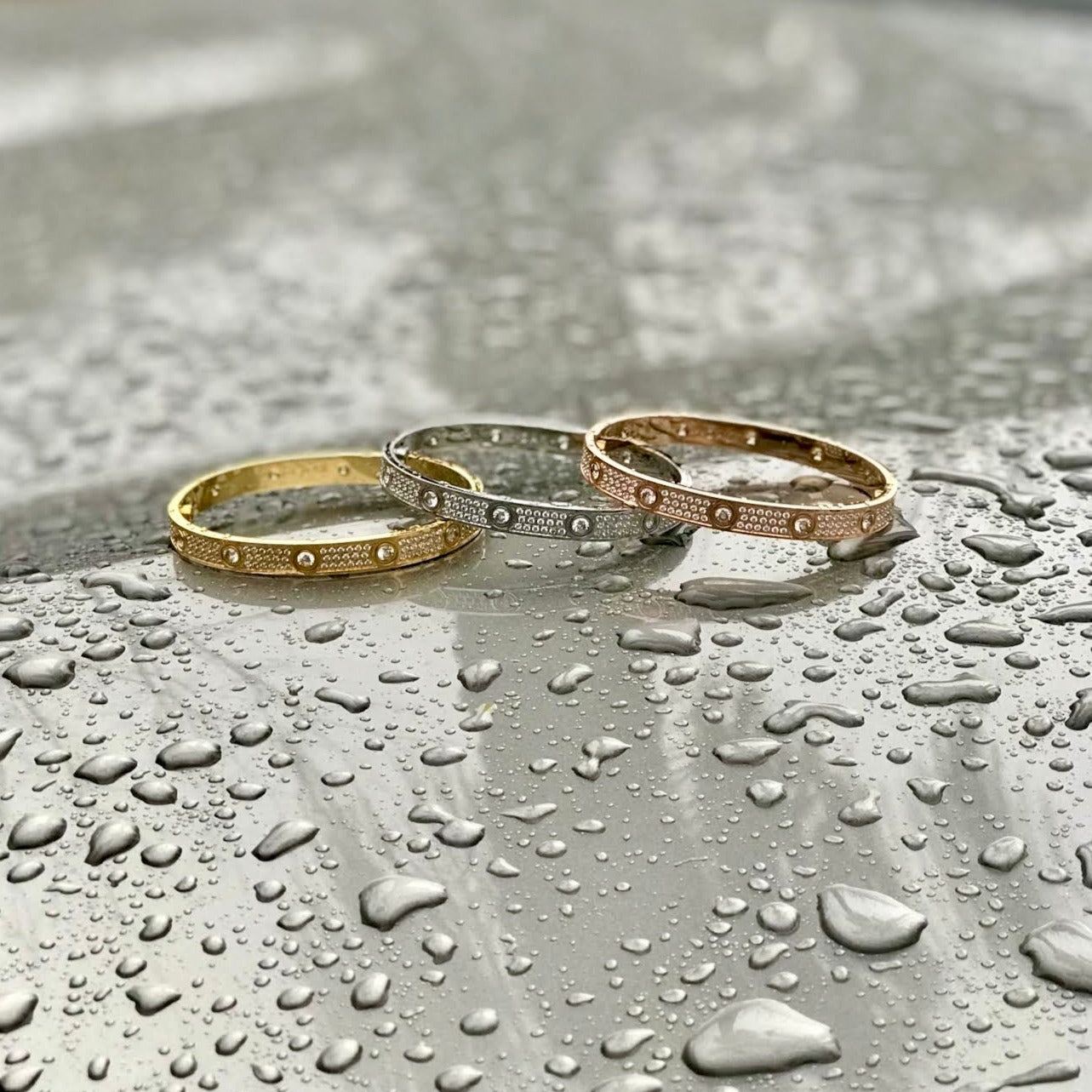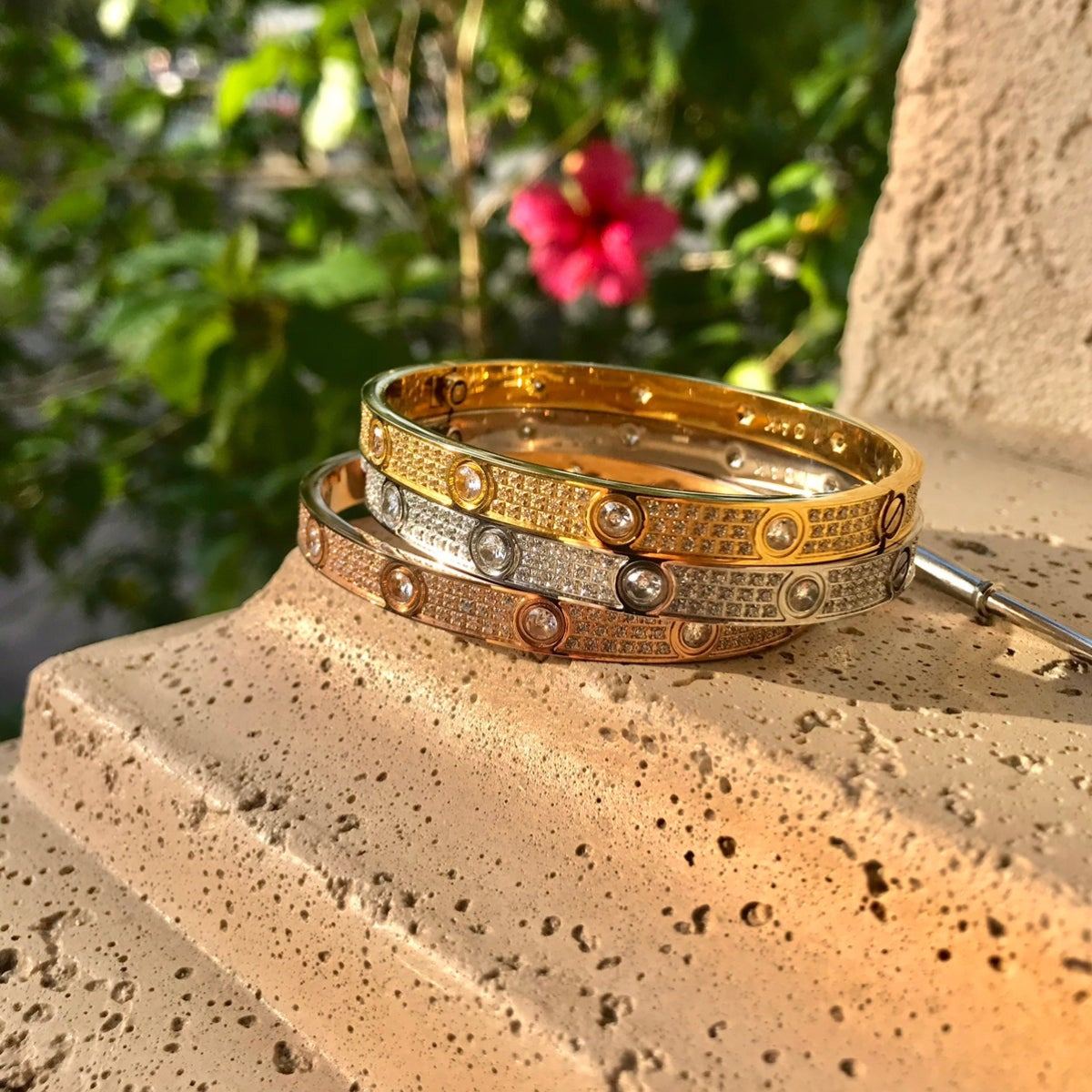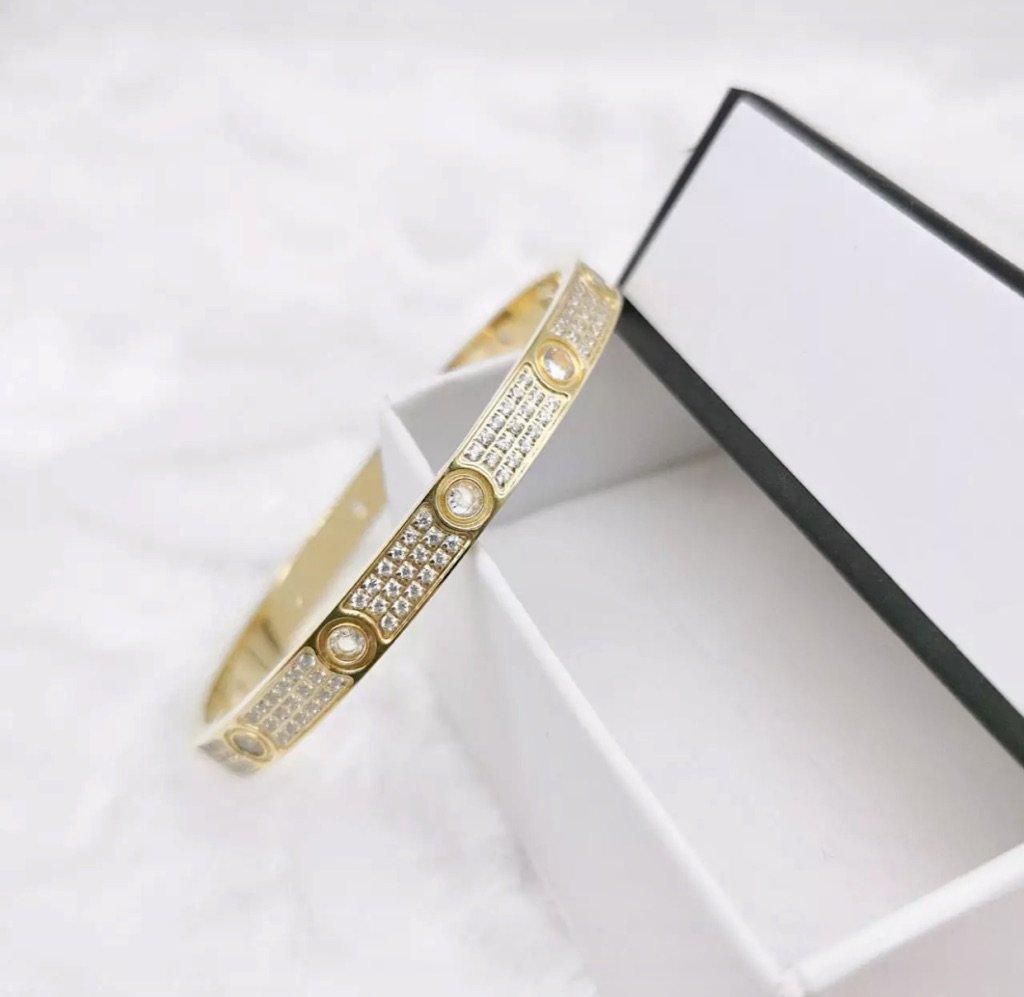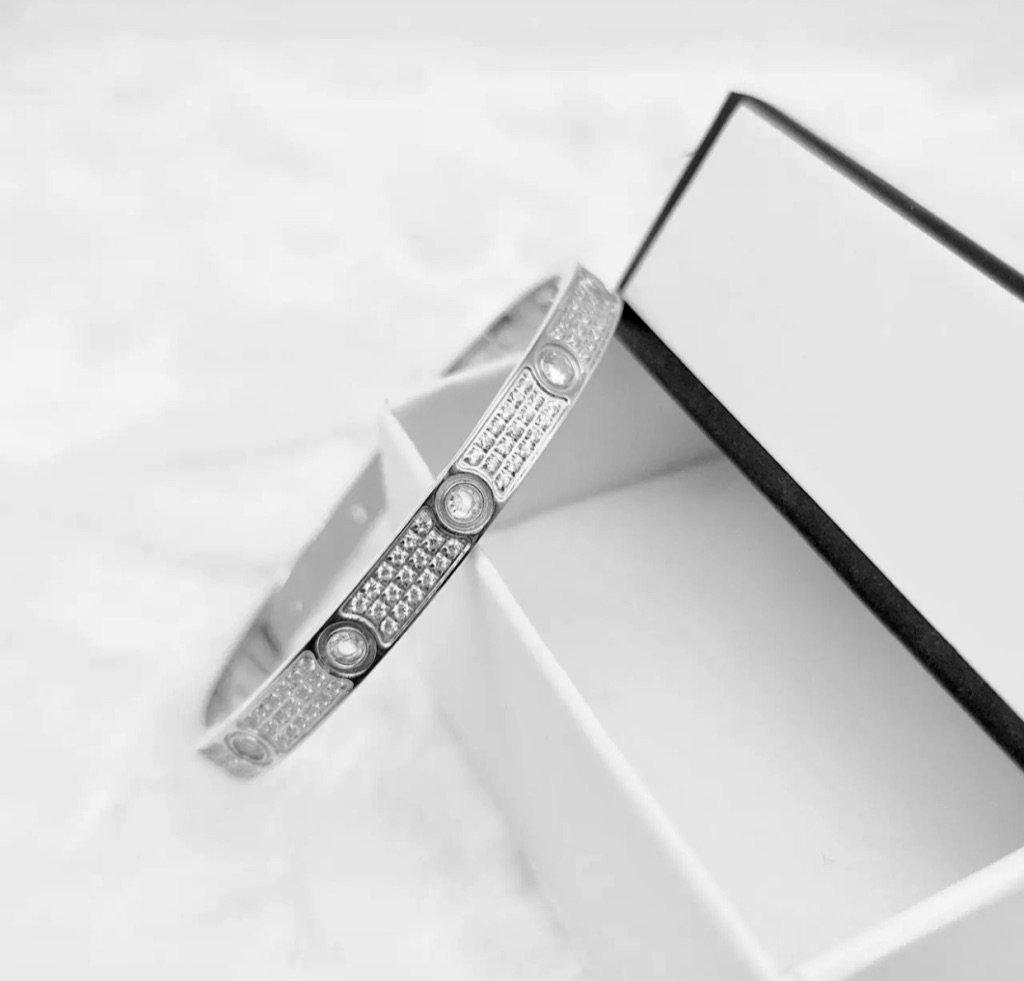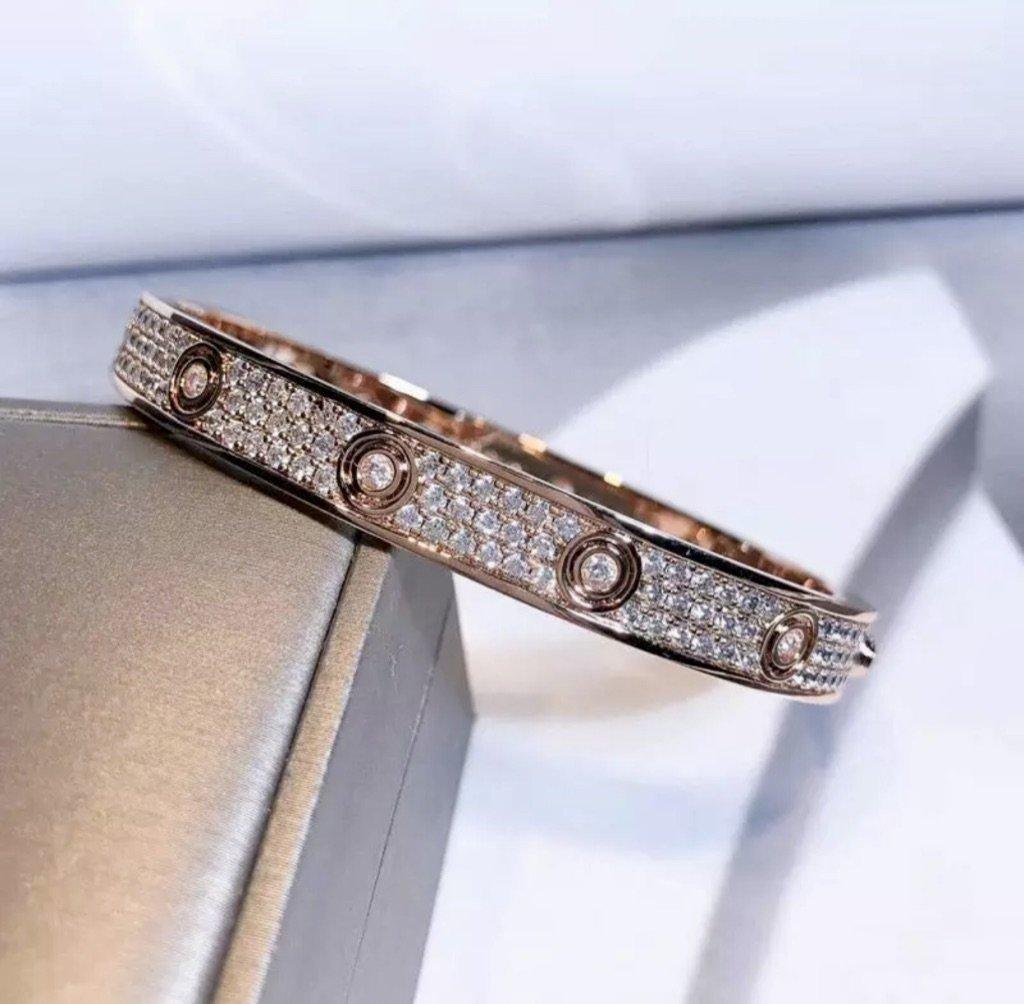 Triple Row Gem Encrusted 18k Gold Screw-on Bangle Bracelet
Buy with confidence and return or exchange with ease with our free 14 day return policy.
---
This studded bracelet is hand crafted from a brilliant blend of rich 18k gold and super duty stainless steel, giving you a strong, versatile bracelet, free from materials like brass or lead that tarnish or irritate skin. Hand studded with brilliant mini cubic zirconias and dipped in a thick gold, silver, or rose gold overlay. Wear it alone as a 1 of a kind statement piece or stack it with other jewelry to create a stunning bracelet stack that transforms your look to highlight any individual wearing it. 
✧ Ships in - 24 hours
✧ Finishes & Specs - Pick your screw on bracelet in a rich gold, silver or rose gold finish meticulously studded with brilliant cubic zirconia stones 
✧ Wear - Screw bracelet uses a screw driver tool to easily put on / take off your studded bracelet while being fitted making it exceptionally comfortable to wear as an everyday piece.
✧ Size - Available in 2 sizes to fit small, medium and large wrists.  Need Help with sizing? Feel free to review our sizing chart or a quick video to help with sizing  
✧ Super Duty Build - Carefully overlaid 5x in rich 18k gold and silver over a Super-Duty non tarnish 316L stainless steel base, making your love lock bracelet perfect for everyday wear, without worrying it will fade, rust or break
✧ Irritation-free jewelry - Hypoallergenic, perfect for people with sensitive skin or metal allergies
  ✓ Water and Sweat Resistant
  ✓ Corrosion and Rust Resistant
View Partially Encrusted Bracelet
 ✧ Bracelet Caring Instructions: To extend the life of your bracelet, please wipe it down with a soft cloth and lukewarm water after use. 
Free Fast Shipping
Once we receive your order, we fulfill it & have it out within 24 Hours from Los Angeles, California.
Track and trace the whereabouts of your orders until delivery on our page!
Free Complimentary Gift Packaging
Receive your dainty bracelet beautifully wrapped in carefully curated gift packaging, perfect for the holiday season!
Questions ? If you have any questions at all, visit our commonly asked questions page or send us a message on our live chat!