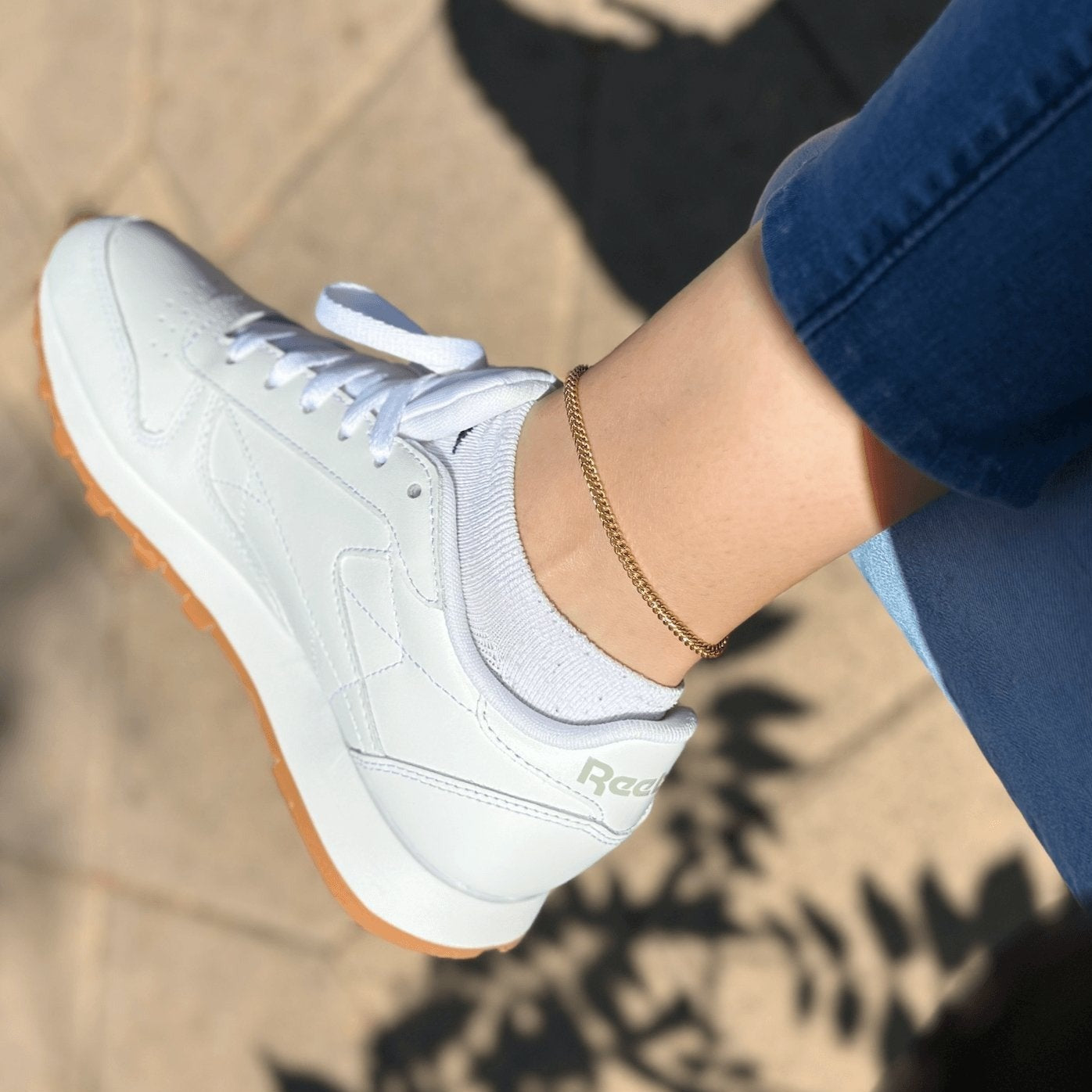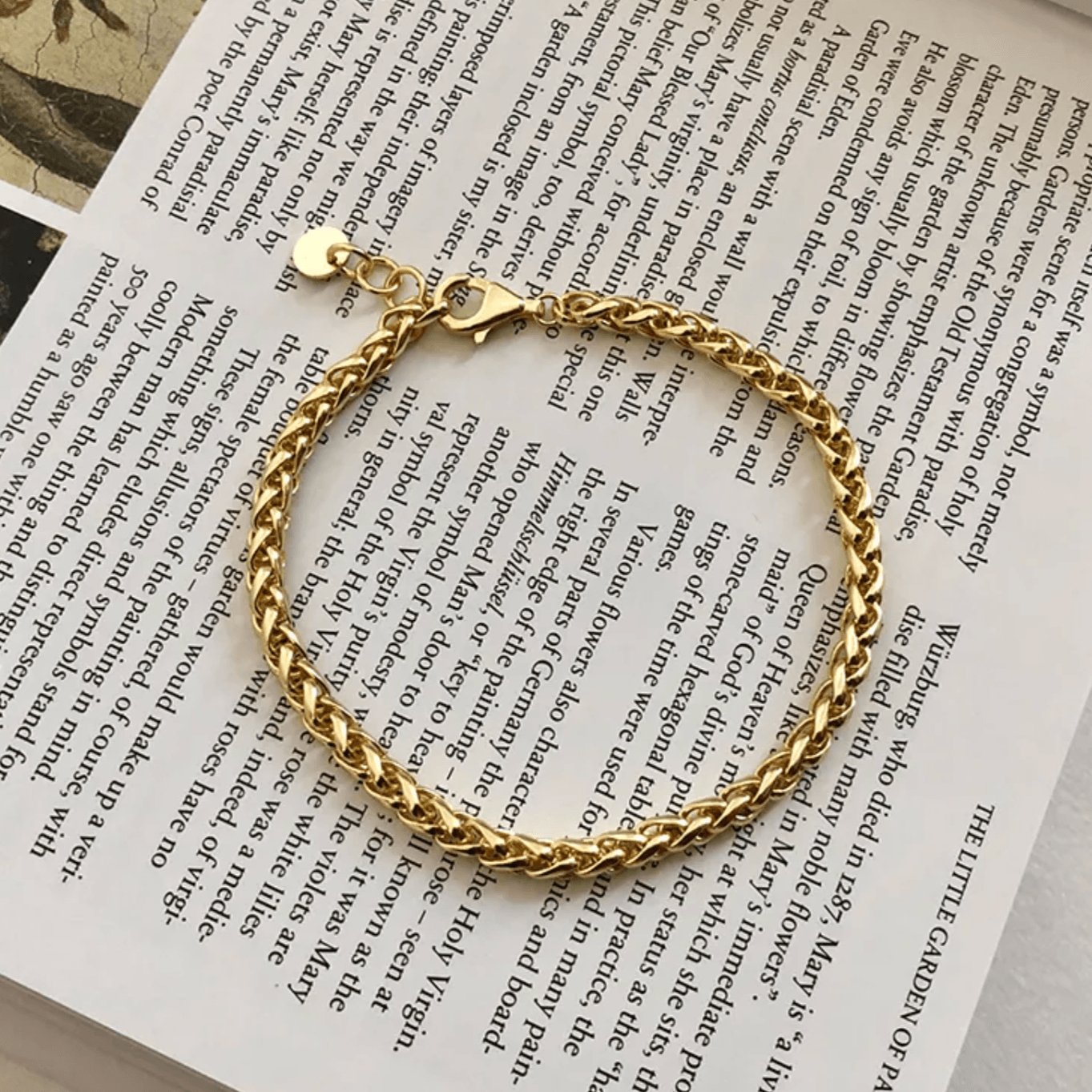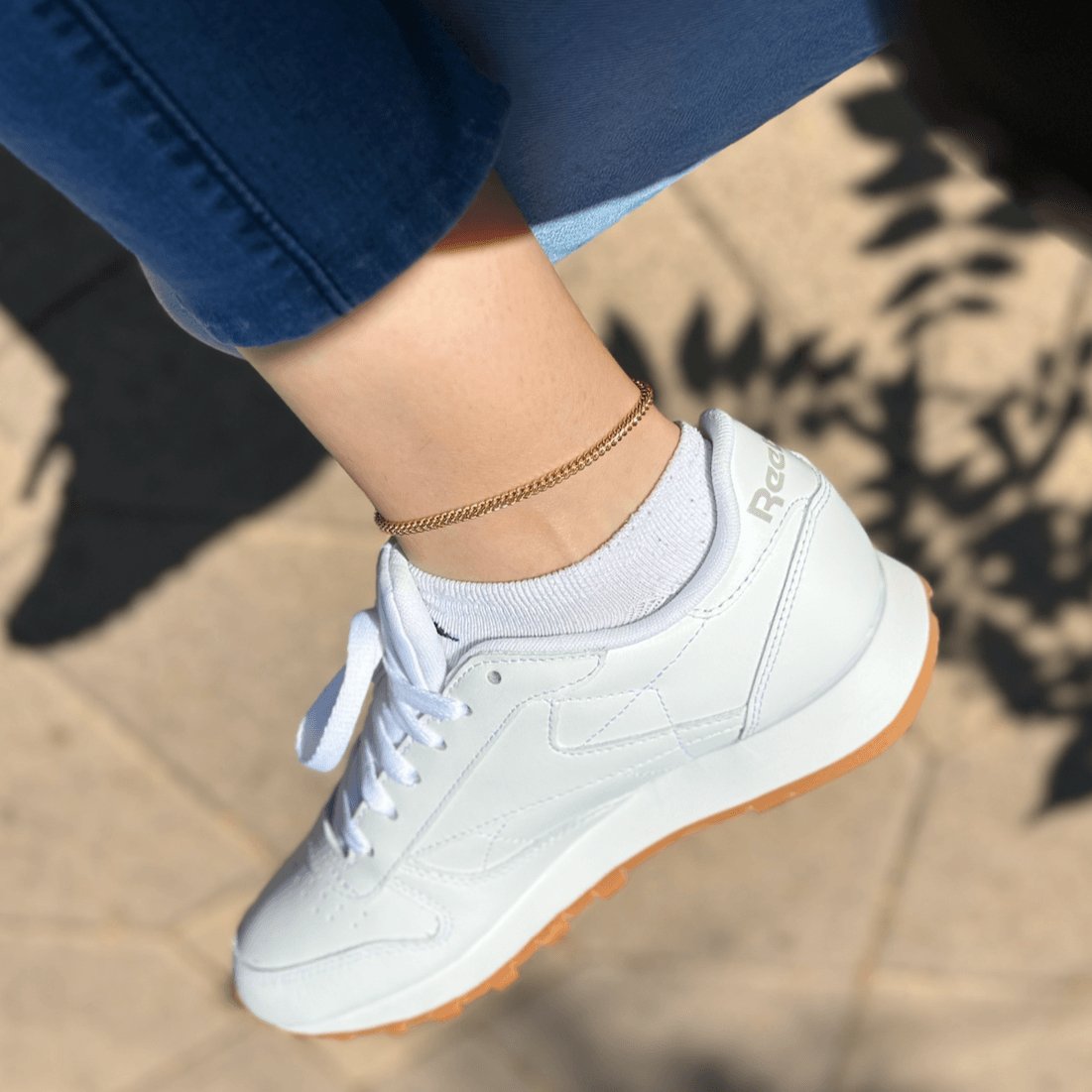 Womens Wheat Chain Bracelet Anklet
Buy with confidence and return or exchange with ease with our free 14 day return policy.
---
Highlights: Built to withstand everyday wear, Hypoallergenic and Non-tarnish bracelet, Waterproof bracelet

Our take on an essential classic chain bracelet. This simple everyday wheat chain bracelet subtly stands out drawing beauty from its mere simplicity. Crafted out of rich 18k yellow gold on a durable non-irritating build to ensure your chain bracelet  keeps up with your busy everyday lifestyle. Sport it as a cute spiga chain bracelet layered with your favorite jewelry or throw it on as a dainty anklet with your favorite shorts and top.
 ✧ Ships in: 24 Hours

✧ Super Duty Build: Carefully overlaid 5x in rich 18k gold over a Super-Duty 316L stainless steel base, making your wheat chain anklet perfect for everyday wear, without worrying your wheat chain will fade, rust or break
✧ Wearability: Wear it as a chain bracelet bracelet or switch it up and wear it as a cute gold ankle bracelet with a secure lobster clasp to ensure it won't fall off
✧ Size & Thickness: 3mm bracelet thickness available in 2 distinct sizes with an adjustable back to fit small, medium, large and X large sizes.  Need Help with sizing? Feel free to review our sizing chart or a quick video to help with sizing
✧ Irritation-free jewelry: Hypoallergenic, perfect for people with sensitive skin or metal allergies
  ✓ Water and Sweat Resistant ✓ Corrosion and Rust Resistant