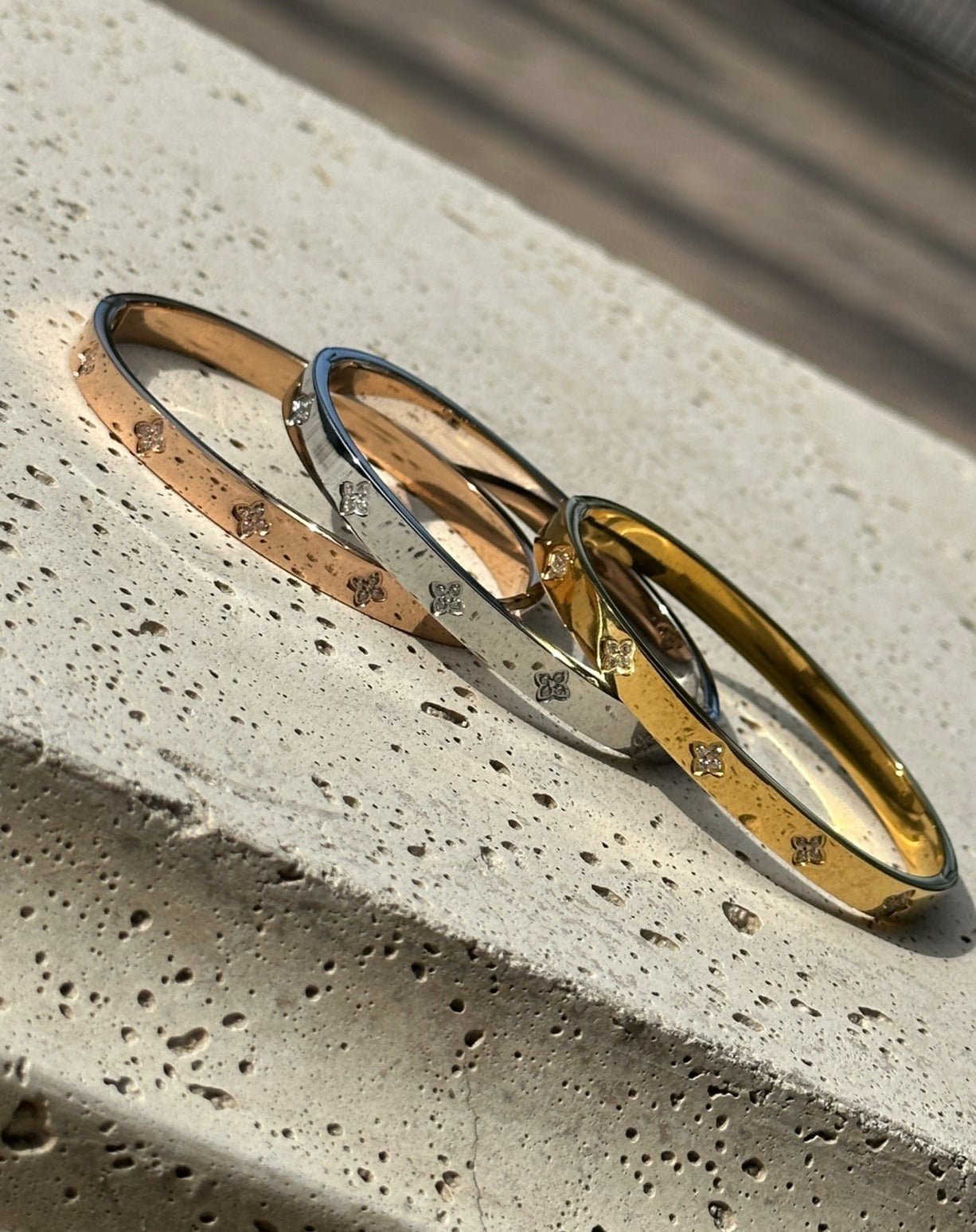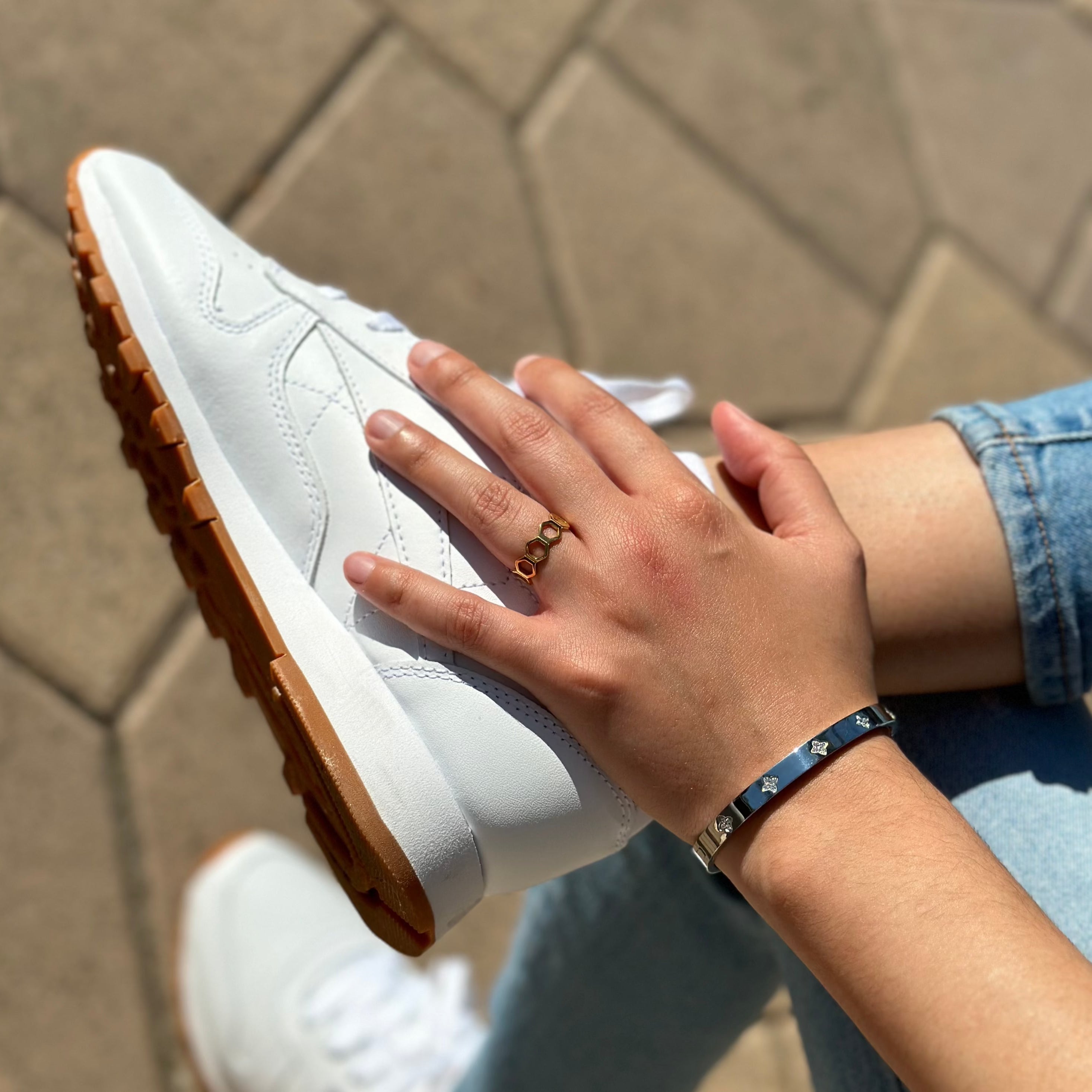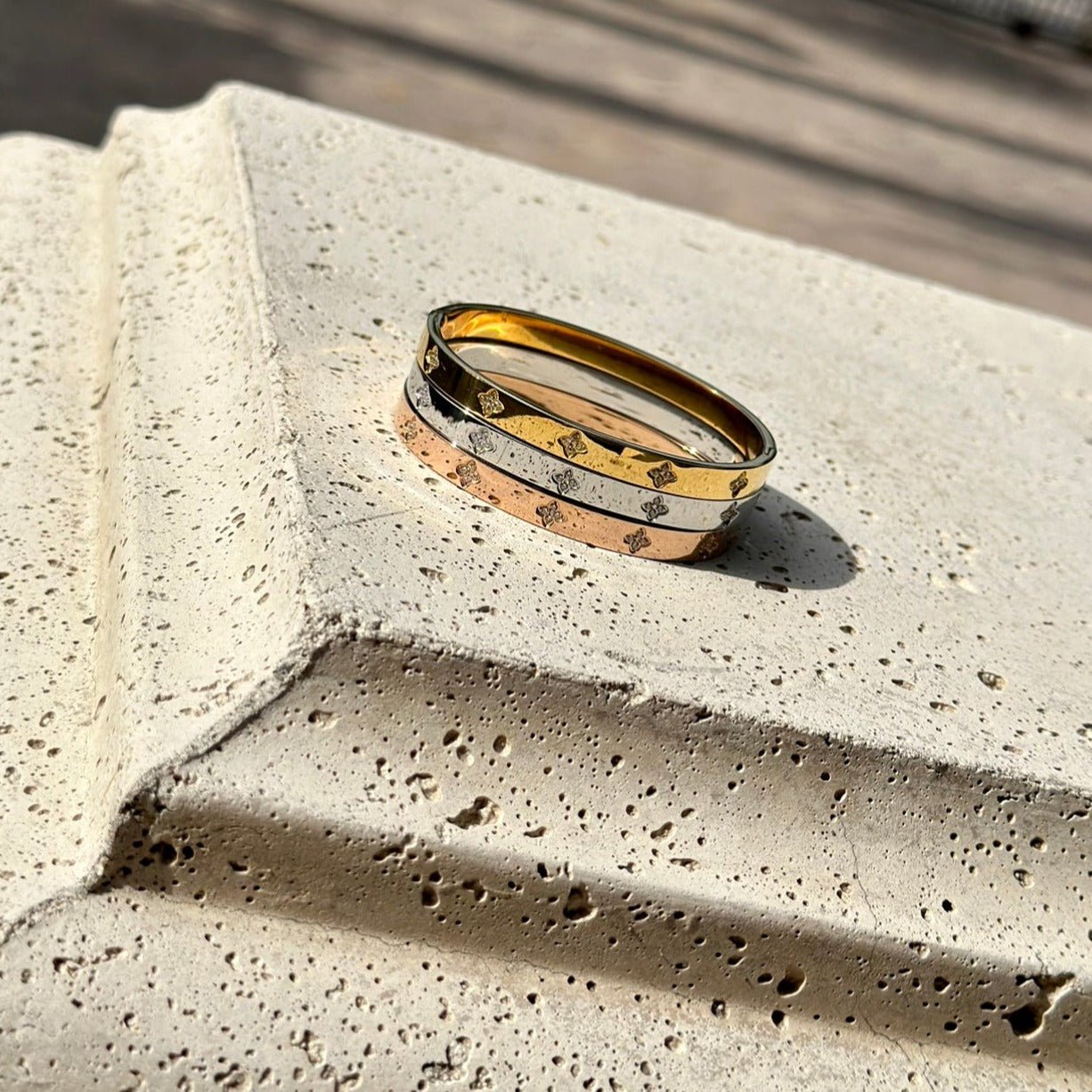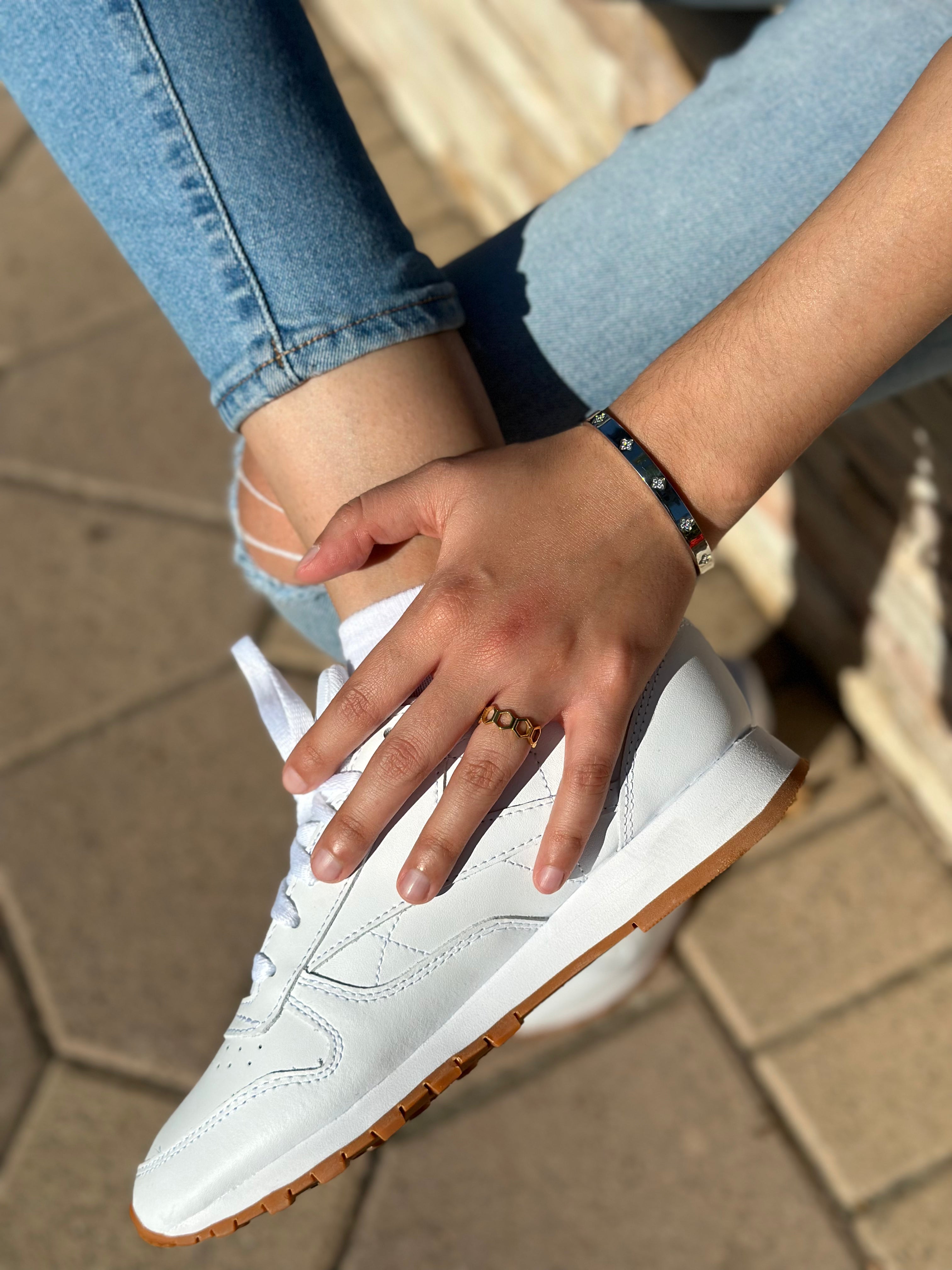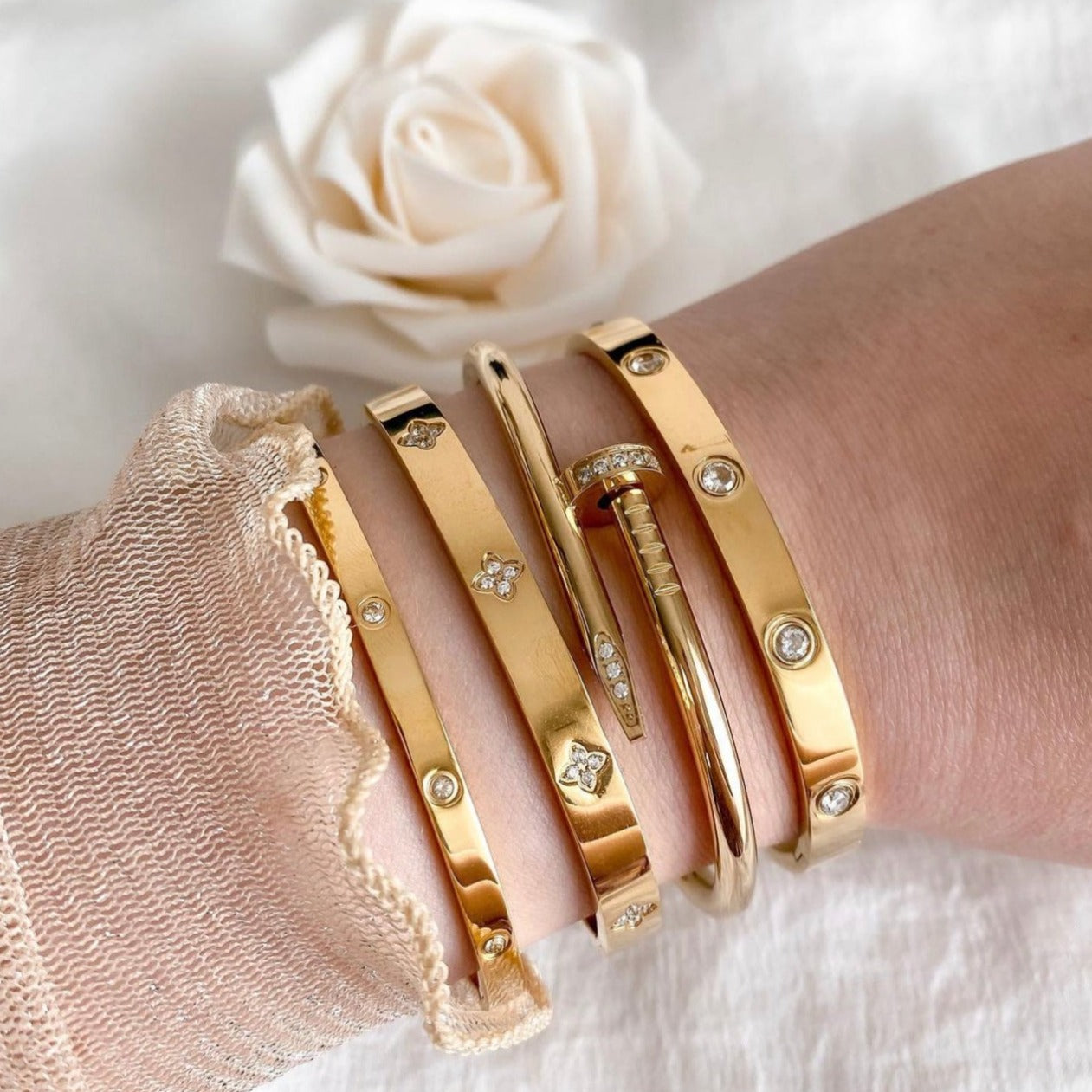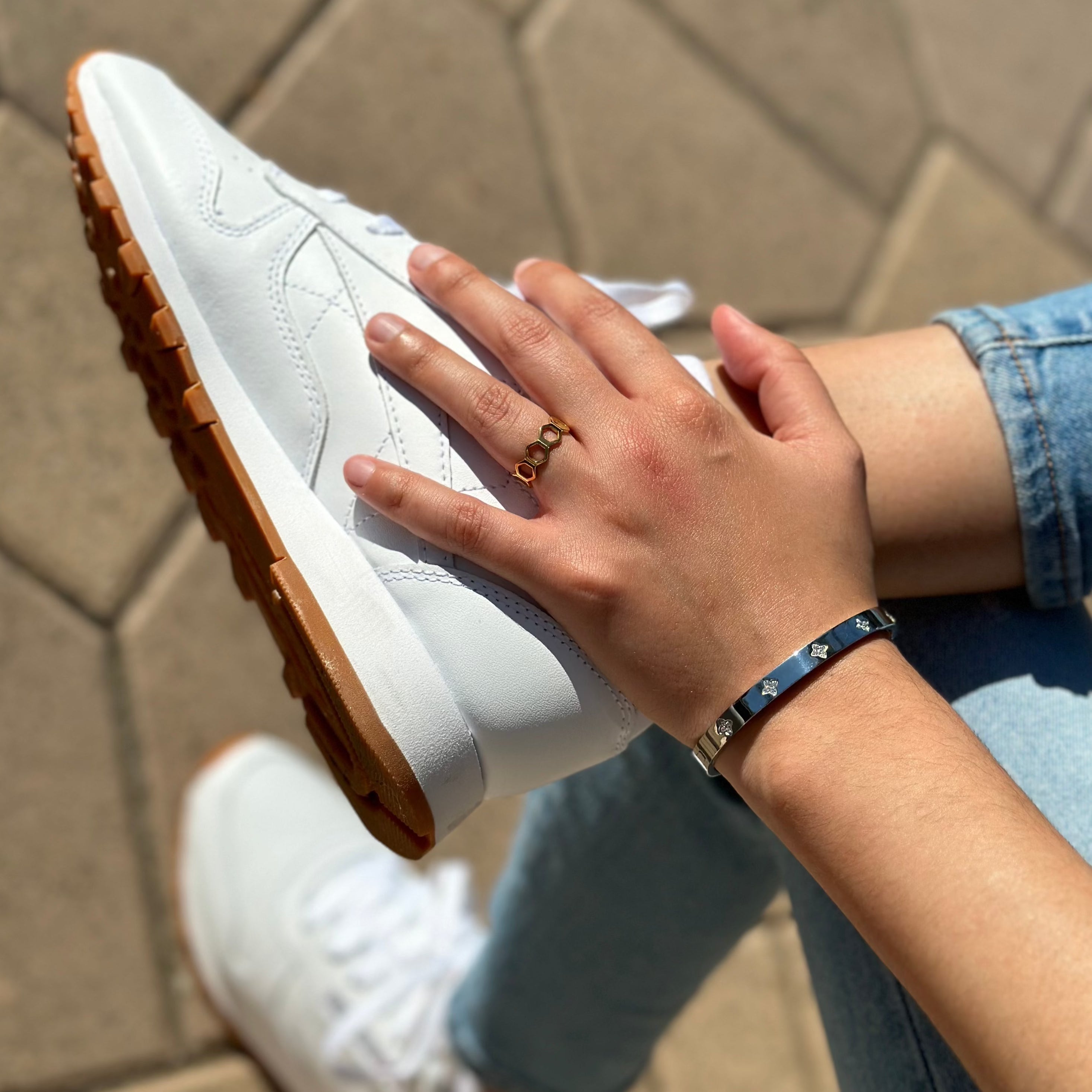 Clover Bracelet - Gold, Silver, Rose Gold
Buy with confidence and return or exchange with ease with our free 14 day return policy.
---
An exceptional balance of wearability and subtle beauty. Hand studded in with 4 brilliant cubic zirconias to create a dainty 4 leaf clover and dipped in a thick 18k gold and rose gold overlay. Wear it alone to create a 1 of a kind statement piece or stack it with other jewelry to create a stunning bracelet stack that transforms your look and makes it just a tad bit different from what everyone is wearing. 

🚀 Ready to Ship 🚀 Your new bracelet will be on its way to you within 24 hours. 
✨ Lots of Choices ✨  You can pick your favorite finish: gold, silver, or rose gold.
💪 Strong and Durable 💪 This bracelet is tough! It's made with strong stainless steel and covered in gold, so it won't fade, rust, or break. You can wear it every day!
📏 Just the Right Size 📏  It's easy to put on because it has a hinged back. Plus, it fits wrists that are 6 to 6.5 inches. 
😊 No Allergies Here 😊  Don't worry if you have sensitive skin. Our bracelet is hypoallergenic, which means it won't bother your skin at all. It's also water and sweat resistant, so you can wear it everywhere!
🎁 Free Shipping and Gift Packaging 🎁  We'll send your bracelet super fast, and it'll come in a beautiful package. It's the perfect gift for someone special or for yourself!
💧 Easy to Care For 💧  To keep your bracelet looking shiny and new, just wipe it with a soft cloth and lukewarm water. Easy peasy!
🕵️‍♀️ Track Your Order 🕵️‍♀️  You can keep an eye on your order until it arrives. We want you to know where your shiny bracelet is at all times!
Have any questions? Check our FAQ page or chat with us live! We're here to help you. Get your Women's Gold Clover Bracelet today and shine like a star! ✨💫